Start with your choice of complimentary Zealong tea
and begin your culinary experience.
A thoughtfully crafted savoury and sweet selection to compliment your Zealong tea served amidst breath-taking views of the Waikato region.
Served with a cup of Zealong tea |$68 per person

Enliven with champagne for an additional $14 Or with a cocktail for an additional $16
Our Signature High Tea changes seasonally to showcase the freshest, locally sourced ingredients.
The images showcase an example of our High Tea, but may not represent the actual High Tea at the time of ordering due to seasonal changes for ingredients and menus.
Signature Macaron

Seasonal Fruit and Frangipane Tart
Chocolate and Hazelnut Praliné crémeux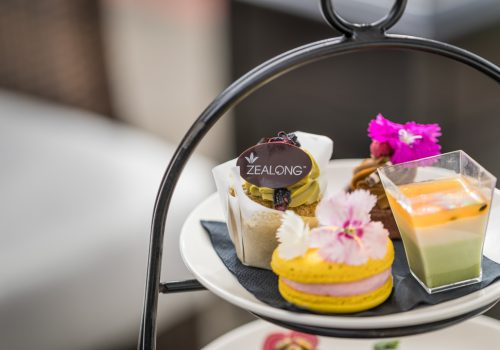 Signature Macaron

Seasonal Fruit and Frangipane Tart
Chocolate and Hazelnut Praliné crémeux
Zealong Black Tea Salmon Gravlax
Foie Gras Créme Brulée

Olive and Goat Cheese Sablé

Zealong Black Tea Salmon Gravlax
Foie Gras Créme Brulée

Olive and Goat Cheese Sablé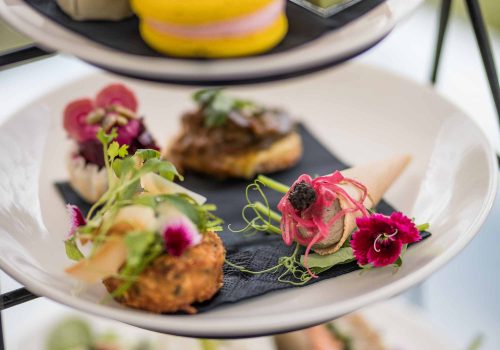 Crab and Tarragon Goujere
Confit Cherry Tomatoes Tart
Truffle Croque-monsieur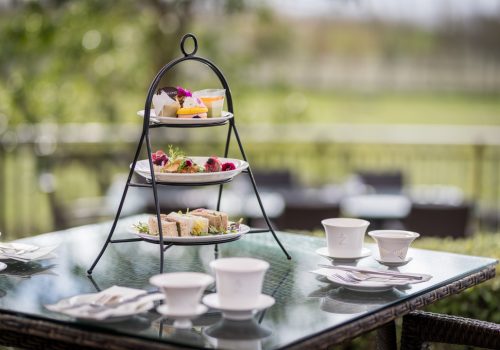 Zealong Black Tea Salmon Gravlax
Foie Gras Créme Brulée

Olive and Goat Cheese Sablé

UPGRADE YOUR HIGH TEA
Enliven with champagne for an additional $14
Or with a cocktail for an additional $16
UPGRADE YOUR HIGH TEA
Enliven with champagne for an additional $14
Or with a cocktail for an additional $16