Select the perfect venue for your visit
Enjoy dining in luxury at Zealong Tea Estate, with our own unique blend of New Zealand hospitality. Our harmonious blend of culinary skills from around the world make up our kitchen team. Comprising French, Argentinian, Japanese, Filipino, Chinese, Cambodian, and Indian talents, this diverse skill set ensures that every dish created is a masterpiece.
Fresh, local, and seasonally inspired.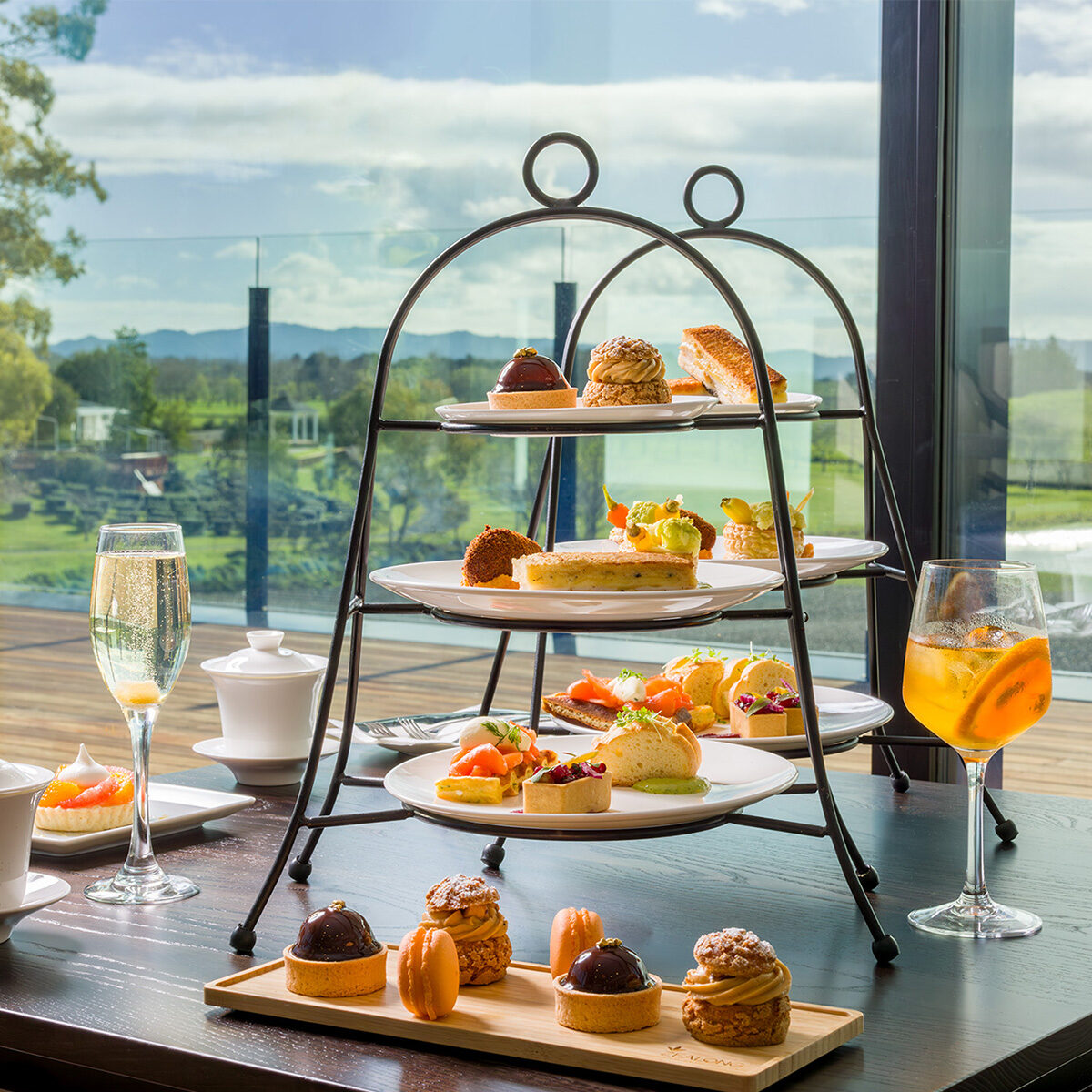 An exciting new Signature High Tea, alongside a selection of classic morning and afternoon tea dishes. Appreciate the contemporary menus paired with exceptional Zealong tea in the Tea Room, where every plate comes bursting with authenticity.
If you want a lavish dining experience showcasing authentic French food reimagined with the freshest New Zealand ingredients. Choose Camellia restaurant, our internationally trained chefs will serve you the best the area has to offer.