Zealong Tea Estate is located within the Waikato region of New Zealand's North Island, which is often referred to as the "Golden Triangle" due to its strategic location and economic significance. The Golden Triangle encompasses the major cities of Auckland, Hamilton, and Tauranga, forming a triangle-shaped region.
It makes for an enchanting destination and must visit location offering a serene and picturesque setting for tea lovers and nature enthusiasts alike.
View our estate map for key locations to visit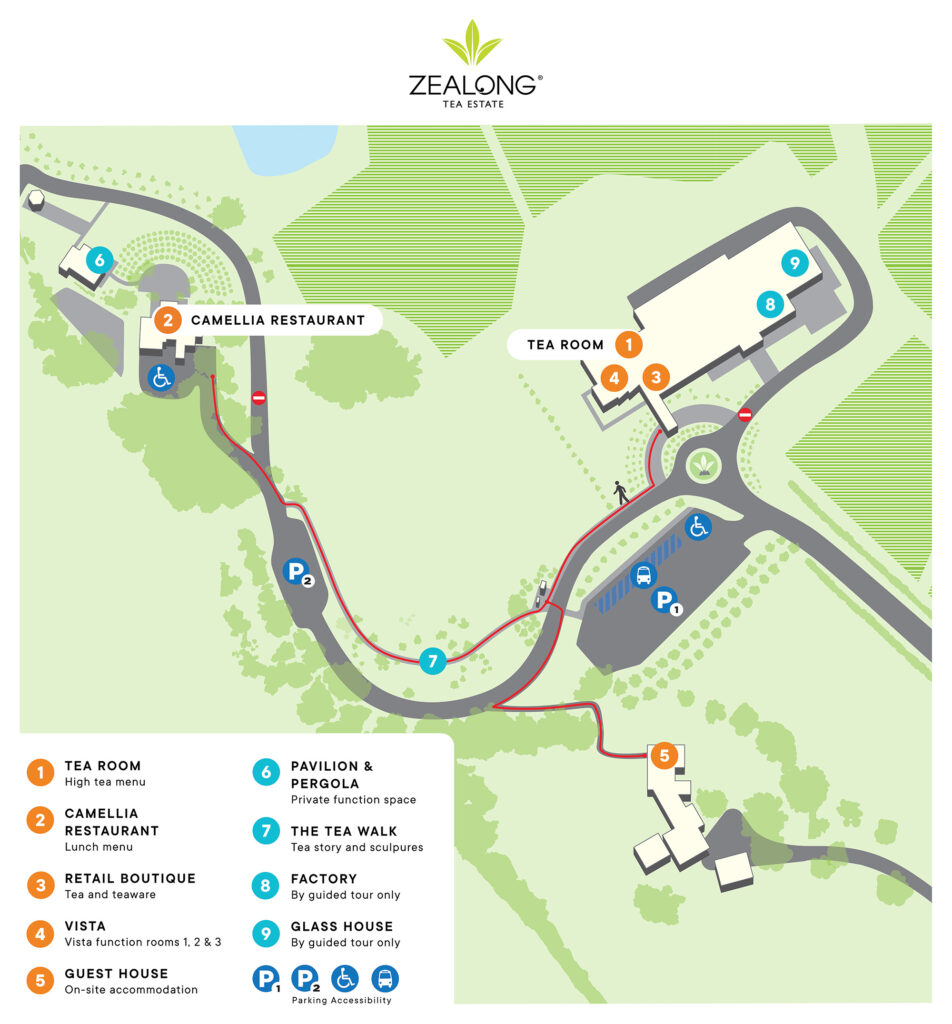 Every plate comes bursting with authenticity. Our focus is to produce beautifully crafted food that reflects the best seasonal, ethically sourced local ingredients.
Nestled in the heart of the picturesque countryside, the Camellia Restaurant is the original dairy farm house converted into a familiar, yet all-new country style bistro that combines french techniques with local seasonality.
The perfect gift for friends and family is simple to find and you can find the tea that is perfect for you. Every day is different at the Retail Boutique with rare books and tea wares that have been sourced from all around the world.
We recommend booking an appointment to view venue spaces. If our retail team has availability then they may be able to show the Vista venue.
Relax and unwind in the stylish Zealong Guesthouse that cleverly combines spaciousness and elegance. This original farmhouse has been beautifully transformed into a secluded sanctuary providing stylish comfort and privacy.